Adirondack Lakefront Properties on Friends Lake, Loon Lake, Brant Lake, Garnet Lake, 13th Lake, Indian Lake, & Lake George.
Your local connection for lakefront properties in the southern Adirondacks.
518-251-0103
or e-mail us

SAVE OUR LAKES. SAVE OUR SHORELINES
If you are planning to build on the water in the Adirondacks please access this link to show you how to properly design your site to protect the fragile water shed. Thank you. Your lake will love you for it!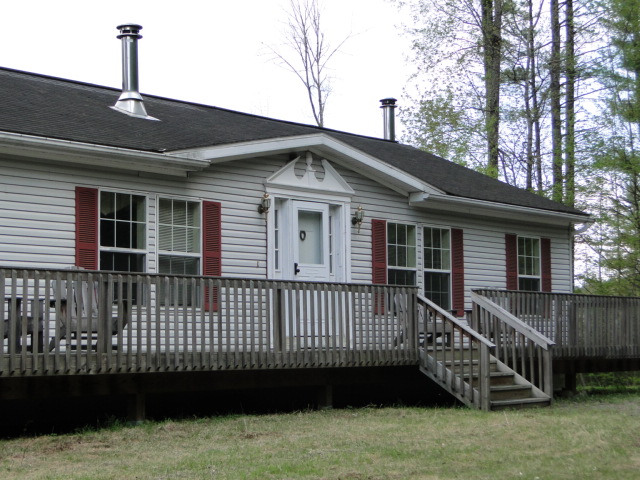 We have sold numerous properties on Lake George, Friends Lake and Loon Lake. And in spite of the nations economic downturn since 2006, real estate is selling in the Adirondack Park. People like you are buying real estate so they can live and enjoy the Adirondacks with their family and friends, along with meeting new people that share the same interests. Join in and let Broderick Real Estate know what you are looking for and we will spend the time and effort to show you only the finest selection of properties.

Two ADK Camps On Loon LakeSale Pending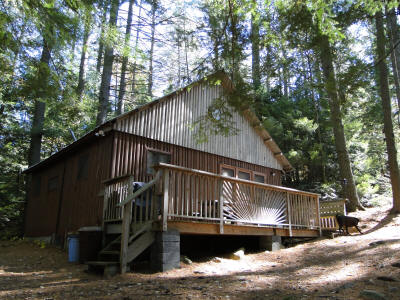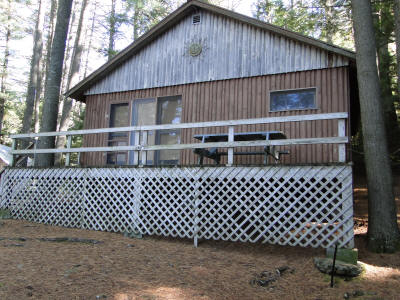 Two rustic Loon Lake camps with the best views, one with two bedrooms with a loft and a guest cottage with two bedrooms, both with one bath. Amazing vacation site with beautiful sandy beach, boat dock and afternoon sunsets. This is a total of 5 bedrooms, 2 baths, 2 kitchens, 2 living rooms, and 2 outside decks!
Owners have relocated out of state and live too far away to use their place, looking forward to passing the baton to the new owners for years of lakeside sport and relaxation. Look inside, click here Reduced from $545,500 to 395,500
This summer Broderick Real Estate is on a "Special Community Fundraising Assignment". Living here in the Adirondacks has it's many challenges for the year round residents This rural community, and unbeknownst to most people viewing this page and looking for real estate, has a very serious need for basic essentials, like food and clothing. The Adirondack Community Outreach on Rt. 28 in North Creek fills an enormous gap and helps people get by on a daily bases. We are here to ask for your help, please be so generous as to make a charitable "tax deductible" contribution. Do so, here on-line, it will so greatly appreciated and it will make a big difference to the people that truly struggle! There is no gift that is too small, because every penny counts. Thank you for your support, Jill Broderick, Annie Bulmer & The Staff
Friends Lake Chesterown, New York/
Sale Pending
Friends Lake Building site with over 200 feet of frontage, driveway to old lakefront fishing shanty with river rock fireplace. We have builders standing by for personal interviews and cost estimates to build your lakefront home. This property is on the East shore of the lake with offers afternoon sun and beautiful sunsets. This property is one of the only parcels left on the lake. Listed by a co-operating broker. Let Broderick Real Estate be your Buyer Broker. Now that the ice is off the lake and spring time is upon us, call today and arrange for a showing. $505,000.
Lake George Camp/Sold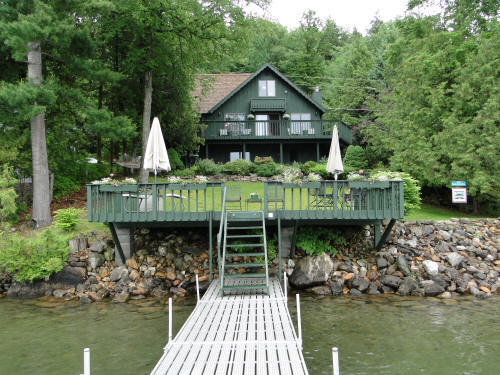 Atateka Trail/Sold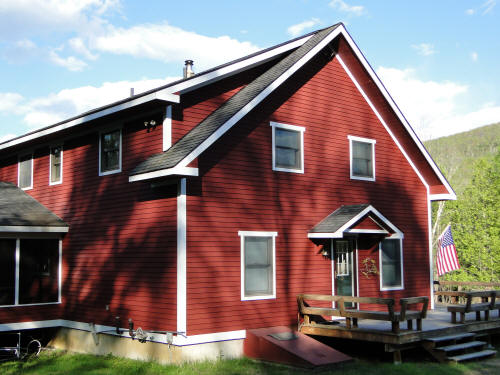 Lakefront chalet, with 5 bedrooms 2 baths, Listing Courtesy of All American Properties, on the East shore of Friends Lake, be the first to see inside. Call Broderick Real Estate for Buyer Representation at 518-251-0103. Excellent references, furnished upon request.
Listing agent says: "A Great Lake Front Respite on Friends Lake! Stupendous Views! 2 Kitchens ! 5 Bedrooms including a 1st Floor Master! Great for Entertaining, Lovely Brick Fireplace, Mostly Furnished, Huge Deck , HOA Rights to Sandy Beach & Boat Launch, Yrly Fee $100. plus snow plowing, Private Dock, Quiet, Peaceful, Close to Rte 87, Gore, Lake George & Glens Falls! A Super Price at $565,000. SOLD
Friends Lake Camp/Sold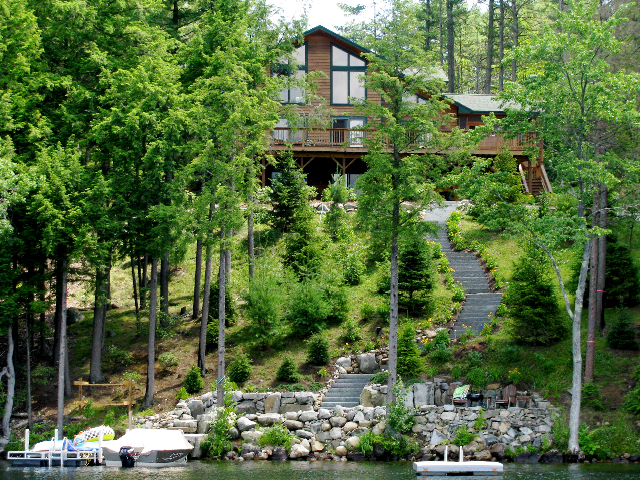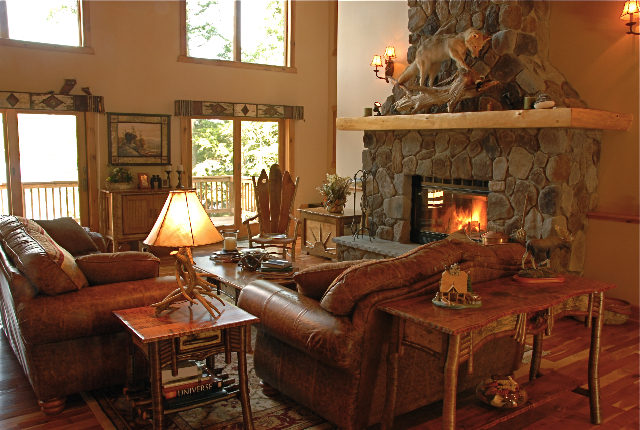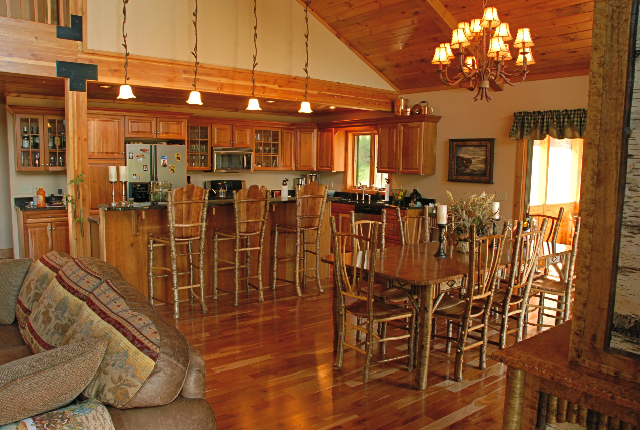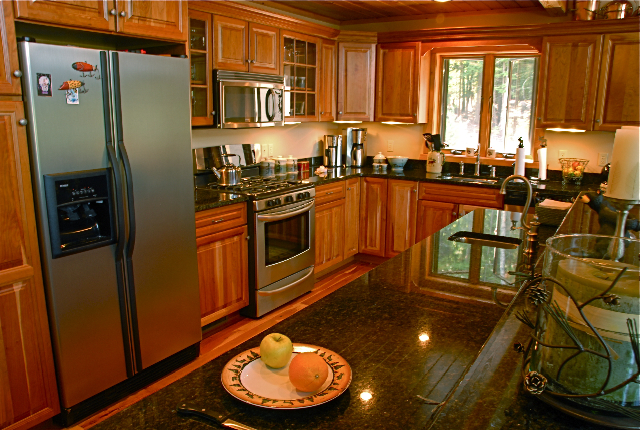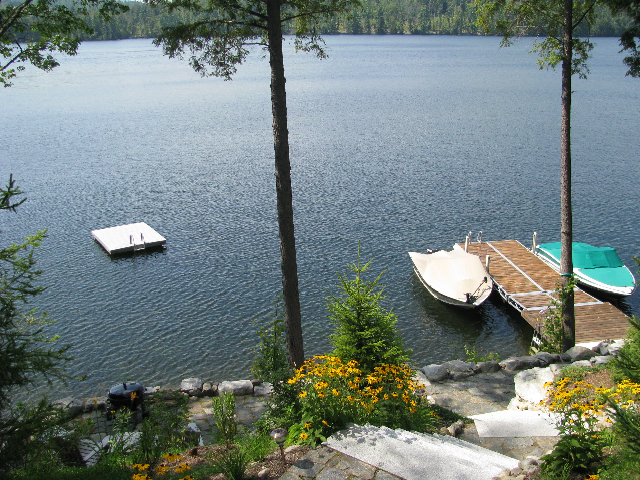 Aahh, fresh air and crystal clear lake water, there is absolutely nothing like it! Wake up to the cool and crisp lake waters, paddle around, toss in a line and fish, sit down and read a novel, write a book, relax, refresh and rejuvenate your soul. Only a 15 min drive to Gore Mountain and Lake George. $949,000 Sold by Broderick Real Estate as Buyer Broker. Excellent references furnished upon request.
Fern Lodge on Friend's Lake~great place to stay when you are here to look at real estate!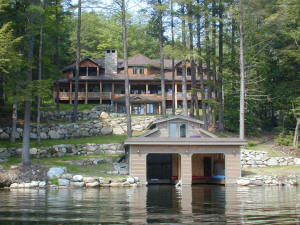 A great place to stay while looking for lakefront properties. Over night stays available while we look for beautiful Adirondack Lake front properties.
Please call our Adirondack Real Estate office anytime at 518-251-0103 for the most current Friend's Lake offerings. Realtor member of the Warren County MLS and the Southern Adirondack Listing Exchange Service. email here.
If you are interested in home caretaking services for your Friend's Lake property, please email. Call the office at 518-251-0103 X101.
Jill Ruhm Broderick, Real Estate Broker/Owner, 830 Atateka Drive-Friend's Lake, Chestertown, New York 12817.
Call our friendly and knowledgeable sales office today for an appointment. We have access to the Tri-Lakes region real estate listings for all of Loon, Friend's and Brant Lakes. Buyer Representation and buyer negotiation services. 24/7. 518-251-0103