Adirondack Mountain Commercial Properties in North Creek
You can retain Broderick Real Estate as your Buyer Broker for services that assist you in seeking out various Adirondack commercial properties in North Creek, Chestertown and in the Gore Mountain Region. There is presently a Retail Shop, a Bed and Breakfast and commercial parcels for sale and not listed on this page. All Confidential calls accepted at 518-251-0103
Village Square Main Street North Creek~Just Rented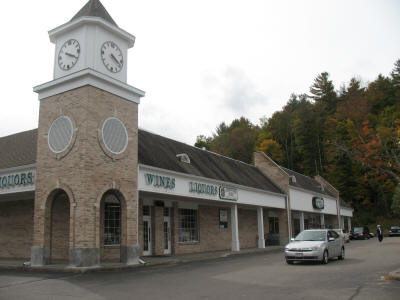 Approximately 5000 sq feet of retail space for rent on Main Street in North Creek, New York, the New home of the Saratoga~North Creek Railway. Formally the Mountain & Bordertown Ski Shop. Multi level, duel staircases to two upper level mezzanines. Has the potential to be split into several smaller spaces of approx. 600 sq. ft. Prices and terms furnished upon request. Call Annie Bulmer and/or Jill Broderick for more details and to request a showing at 518-251-0103
Pizzeria on Main Street in North Creek/Sale Pending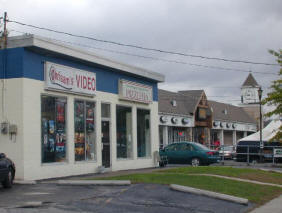 Busy pizza establishment, currently leased and now known as Pete's Ahh located across from Bar Vino on Main Street in North Creek. Gore Mountain is the fastest growing ski area in the East. Current owner must consolidate and wants to concentrate on one other location in Lake George.
Everything Goes, Lock, Stock & Barrel for $225,000
Please call for information on Commercial Real Estate in North Creek & Chestertown, New York

**********************************************************************
**Commercial and business properties sold by Broderick Real Estate**
North Creek Deli and Market Place~Just Sold for $205,000. New Proprietors are turning it into a Gourmet Deli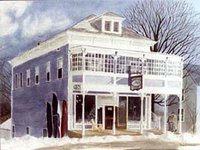 North Creek Needs Retail, especially now with the "NEW" Saratoga~North Creek Passenger Railway gearing up for this winter's SKI TRAINS to Gore Mountain!!!
Located directly across from the Grand Union Plaza in North Creek. Large older two story building built in the early 1900's, for years this building operated as a deli and variety store that included clothing, books, candy, boots, hats, gloves, Christmas trees, kayaks and everything under the sun. The Second floor is a three bedroom flat, spacious bedrooms, nice kitchen, private entrances and on to the store, hardwood floors, sun porch. Excellent location for a new business. Live upstairs or rent it out. $289,000 SOLD
Main Street Restaurant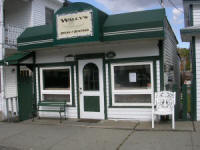 Great business opportunity with this turn-key Main Street restaurant. Located in the heart of North Creek across from the Copperfield Inn, Trapper's Tavern and next to Trimmer's Salon and just south of the Upper Hudson River railroad station. This property will make an excellent pub or delicatessen. All kitchen equipment included, booths, counters, large river view deck. $144,000. Sold
North Creek Storefront on Route 28N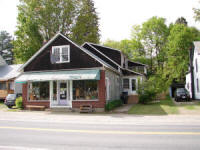 What a spot and location to purchase for your new business adventure! Right near the busiest little four way intersection in North Creek. Two doors down from Main Street is your front door. Two rental apartments and a 600 square foot storefront, detached garage in the rear of the building. Good structure, serviced by Town water. Ask for an appointment to see this property today! $198,000. Sold
Main Street Investment Opportunity!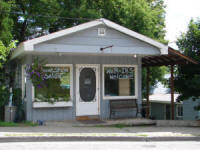 Commercial/Business Zoned building on Main Street in North Creek. Conveniently located in the hub of downtown North Creek. The Shear Style Salon, a busy hair salon business enjoys great visibility from the 4 way stop on Route 28N and across from Broderick Real Estate. Also has a nice and ALWAYS RENTED one bedroom apartment in the lower level walk-out, with a private side entrance and side yard . This building has many viable uses and can easily be converted into your own unique use. Great property and location! $144,900. Sold
North Creek's 1911 Bank Building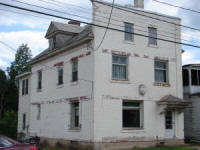 Historic North Creek Bank built in 1911 on Main Street in North Creek. A block from the North Creek Train Depot that will someday bring ski trains in from Saratoga Springs and NYC. Located in the southern zone of the Adirondack Park and 60 mins from the "Tech Valley Corridor", next to the Snow Train Deli and across the street from Grand Union Plaza, Mountain & Border town Ski Shop. This is an extremely excellent location, coupled with a very solid brick building makes for an exciting business site. The first level of the building is ideal for a professional office, retail space, pub, or internet cafe. The second floor has a cheerful living room, dining room, real fireplace and two bedrooms, the third floors comprise a very large living area. $198,000. Sold
Wevertown Church Building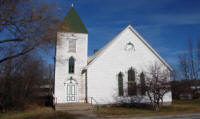 In Wevertown on Route 8. A very spacious sanctuary with beautiful antique stained glass windows, cathedral ceilings, of course, with ornate wooden beams, huge bell tower (sorry, the bell is not included), an annex has a large kitchen and dining room, lower area is set up for office space and bathrooms. Many fine possibilities. $145,000. Sold
The Copperfield Inn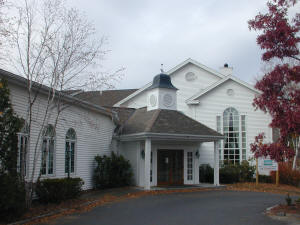 Established Four Star Copperfield Inn in North Creek with 31 splendid guest rooms, Trapper's Tavern, The Garden's Fine dining, a banquet hall, conference rooms, gym, tanning booths, salon and outdoor pool. $1,900,000. Sold