Press the four rectangles above for your choice of real estate topics or the tabs below. For friendly service call 518-251-0103
Welcome to Broderick Real Estate at Gore Mountain.
235 Main Street in North Creek, New York 12817
on the corner of Route 28N and Main Street (right next to the Catholic Church)
for fast, reliable and professional real estate services, call us today at
518-251-0103
or send a quick text message to <518-744-1728>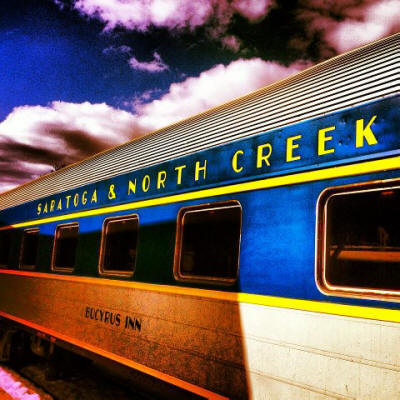 Ride the Saratoga & North Creek Railway to North Creek along the scenic and amazing Hudson River this Summer! Experience the great outdoors, with miles of slope side hiking and mountain biking at Little Gore Mountain, Gore Mountain or bring your fishing rod and cast into the Hudson River and try landing a native brown trout. Or if dining out and enjoying a wide variety of paired wines with dinner is your hobby, try the Friends Lake Inn, barVino, and be sure to stay at one of our lovely locally-owned Bed & Breakfasts. Visit The Historic Fort William Henry, The Fort Ticonderoga, The Adirondack Museum, The Wild Center, The Up Yonder Farm, The Natural Stone Bridge and Caves for adventures. Stop in The Tannery Pond Community Center and Art Gallery for cultural, musical and theatrical events.